Philadelphia Museum of Art – PHILADELPHIA PA
YEAR BUILT:
1919-1920
BUILDING ARCHITECT:
Designed by Horace Trumbauer
and later completed by
Fiske Kimball in the 1920s
RESTORATION:
2006-2008
PROJECT ARCHITECT:
Vitetta
MATERIALS:
Mankato Kasota Limestone &
Glazed Terra Cotta
The Philadelphia Museum of Art (PMA) was established in conjunction with the Centennial Exposition of 1876, and opened its doors to the public in 1877 at Memorial Hall in West Fairmount Park. An increase in collection size and a desire to bring the museum closer to the city center resulted in its relocation to the current site. This Neoclassical building, constructed of Kasota limestone with colorful terra cotta elements, was designed by Horace Trumbauer and later brought to completion in the 1920s by Fiske Kimball.
Challenge
Restore the PMA's Minnesota limestone (Kasota stone) and ornate glazed terra cotta features and façade elements to their original state.
Solution
Lepore's solution included cleaning, repointing, small and large stone dutchmen, fabrication of new terra cotta, and major column capital restoration. Nearly 95% of the work was done using Klimer Platform Scaffolding (mast climbers), which avoided the need to tie into the building.
The building's façade was restored to its original glory with minimal disruption to the PMA's business.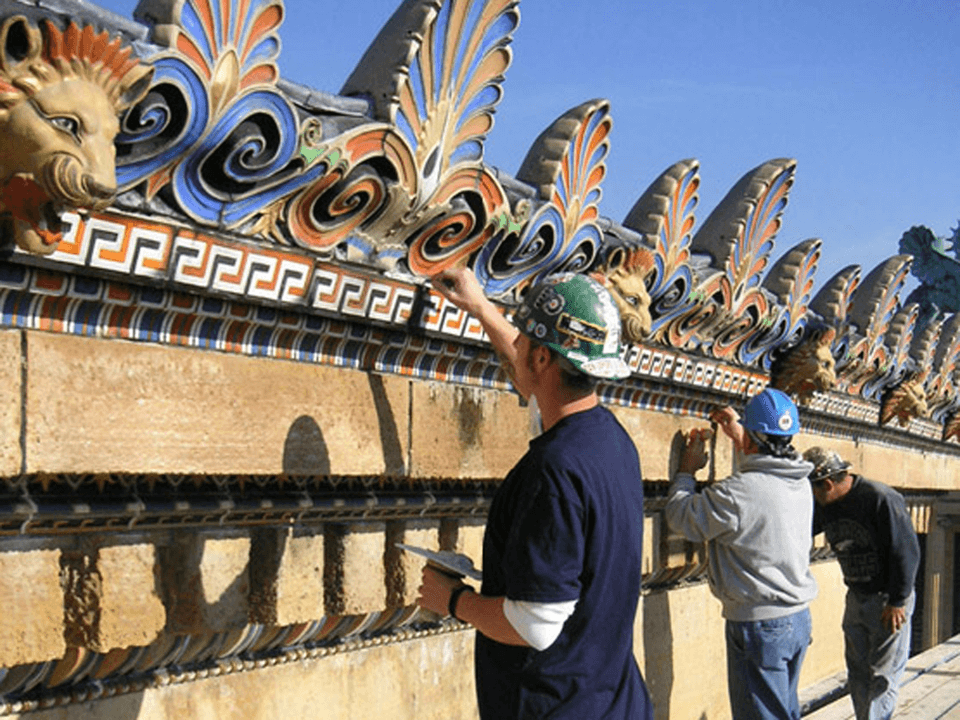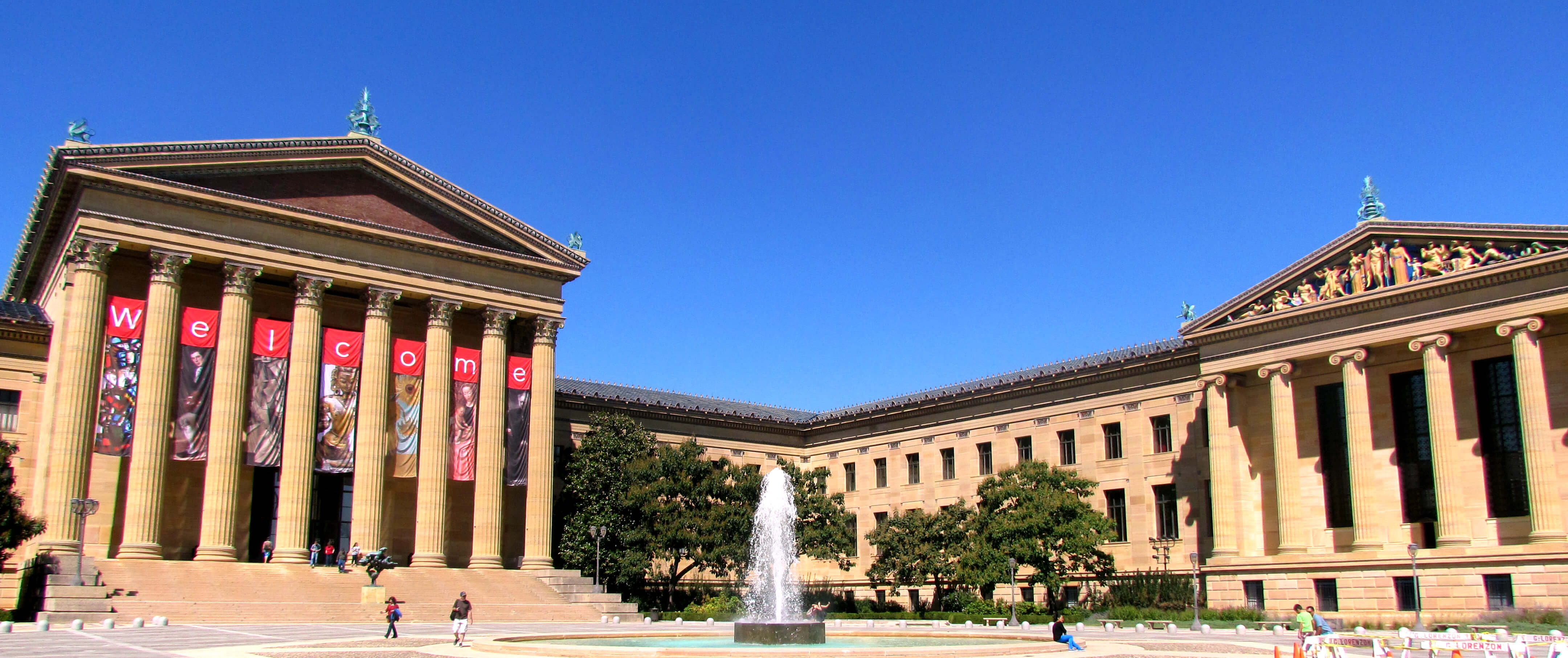 Philadelphia Museum of Art is on the Philadelphia Register of Historic Places.